New Audi SUVs
In Warrington, PA
Discover Luxurious, Topnotch Audi SUVs and Crossovers in Warrington
Drivers with distinct taste have gravitated towards Audi vehicles for more than a century. Since the company was first founded in 1909 in Germany, people who know high-quality cars have trusted Audi time and time again for all their family's transport needs. At Audi Warrington, we're proud to bring the Audi tradition to the greater Newtown and Horsham area, and we strive to help our customers find the world-class, luxurious Audi model that fits their lifestyles and their personalities.
Starting with the popular Audi Q7 in 2005, Audi has continued to impress drivers throughout the Langhorne area, and around the globe, with their growing collection of SUV options. Several great models have joined the family in the last 15 years, and we're excited to help you get to know each one a little better and to select the best one for your family drives and daily commutes.
New Audi SUVs Available in Warrington
Whether you have two children or no children, and whether you prefer three rows of seating or two, Audi has an SUV that you'll love for day-to-day activities around Richboro, and beyond. Read on to learn more and discover your ideal fit.
2020 Q5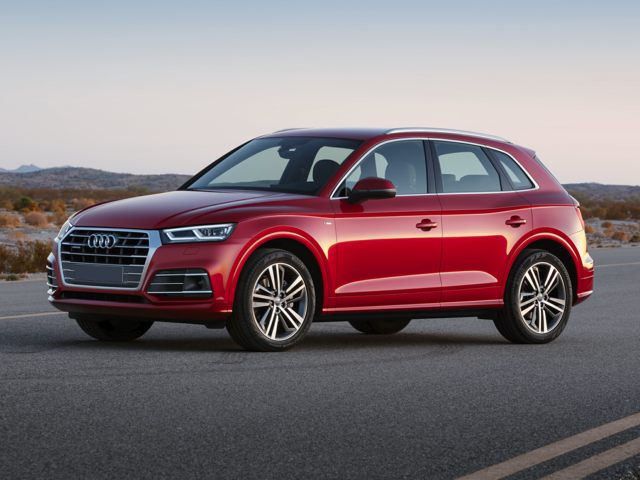 2020 Q7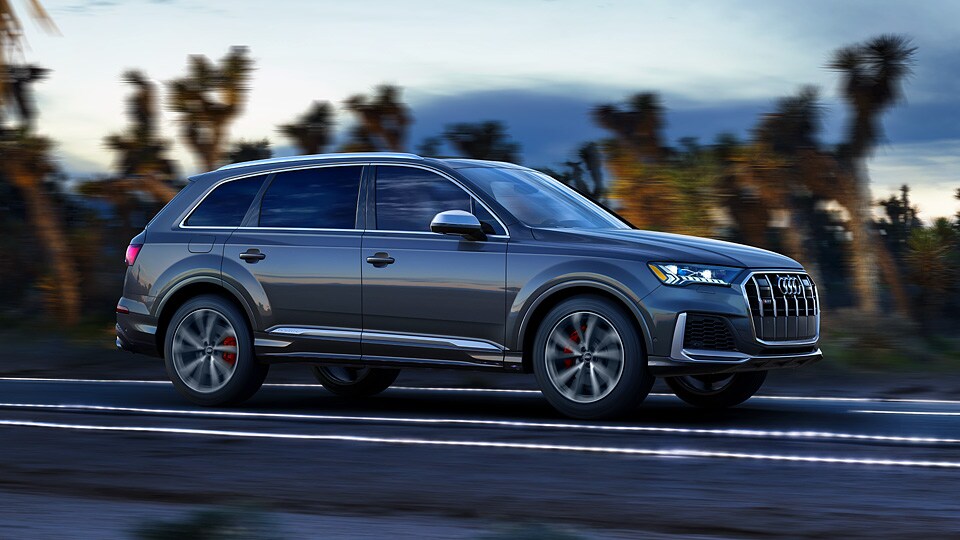 Still Have Questions about Your Favorite SUV Lineup? We Have Answers
Shopping for a new SUV can lead to a lot of questions, and we can help. If you're on the fence and wondering if an Audi SUV is the right fit for you, our team is ready to assist. Here are a few frequently asked questions our customers have about our lineup, with some answers to help set your mind at ease.
Is Audi a Good SUV?
Audi SUVs are consistently rated highly by automotive reviewers for their quality and refinement. Plus, government agencies, such as the National Highway Traffic Safety Administration (NHTSA), reward our Audi SUVs with high marks for safety every year.
What is Audi's largest SUV?
It depends on what you're looking for. Size wise, the Audi Q8 that was recently added to the lineup is a little larger. It has a larger cargo space, and it's wider and taller than the Q7. But the Audi Q7 is our three-row option with seating for seven people, while the Q8 is a two-row model that seats five.
Are Audi SUVs Reliable?
Audi SUVs are constructed and engineered with the latest materials and technologies to be reliable and to offer you years of driving enjoyment.
Do Audi SUVs Hold Their Value?
If you're the type of driver who likes to trade your vehicle in every few years for an upgrade, you'll be happy to know Audi SUVs retain their value, and at our Easton Road dealership, we're always ready to give our customers top dollar for their trade ins.
Find Your Perfect Fit at Audi Warrington
Explore our full collection of Audi SUVs online and reach out to our sales team to learn more about your favorites. We look forward to working with you soon to make your luxury SUV dreams a reality.
Make an Inquiry
1 Dealer.com Support DO NOT DELETE Audi Warrington | www.audiwarrington.com /new-audi/suv-warrington-pa.htm Page Title Page Title Page Path www.audiwarrington.com Page Path Allow External Users To Edit Page Drag the widgets below into the outlined regions. Widget Filter 1284 x 505